Upcoming 2023 Fort Recovery Historical Society and Museum Events
Sunday, May 7, 11:00-4:00 - Museum Opening Day
We welcome everyone to come in and check out the renovation of the gift shop. You can also enjoy the display of many items from the historical society's collection in the community room of the museum. This exhibit was originally shown during the town's Christmas Open House and was very well received.
Saturday, July 15 - St. Clair's Run/Walk 5K
7:00 am - Registration; Kids 14 and under can run the race for free but must still register!
8:30 am - Race Begins
Saturday and Sunday, August 12-13 - Beyond the Battlefield: Interpreting St. Clair's Defeat through the Eyes of Tribal Citizens
A cultural event featuring citizens from the Eastern Shawnee Tribe of Oklahoma, Miami Tribe of Oklahoma, and Wyandotte Nation. These young dynamic speakers will be available for two days to discuss and inform visitors about their tribal heritage and culture from a past a present-day perspective.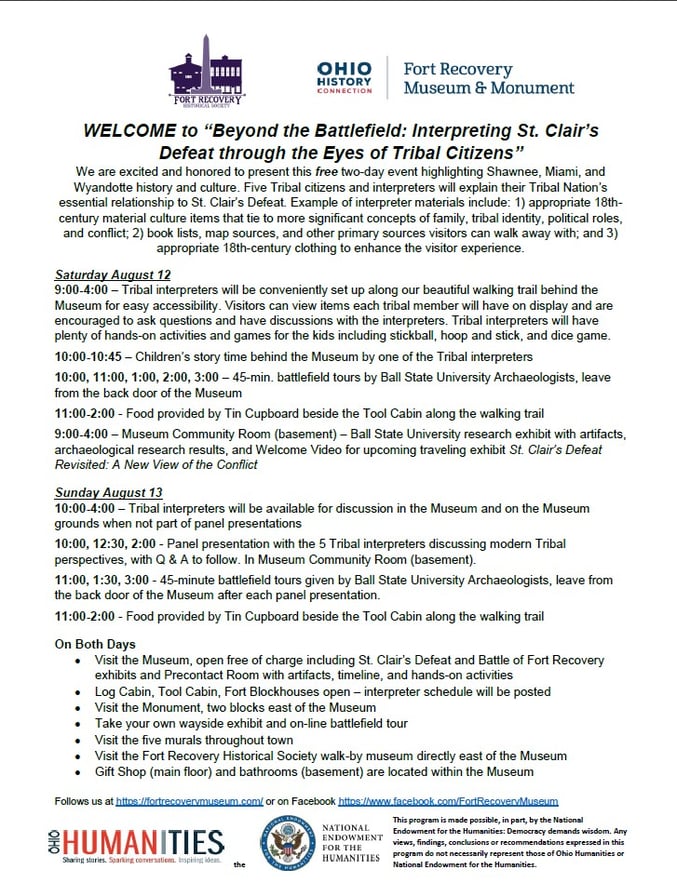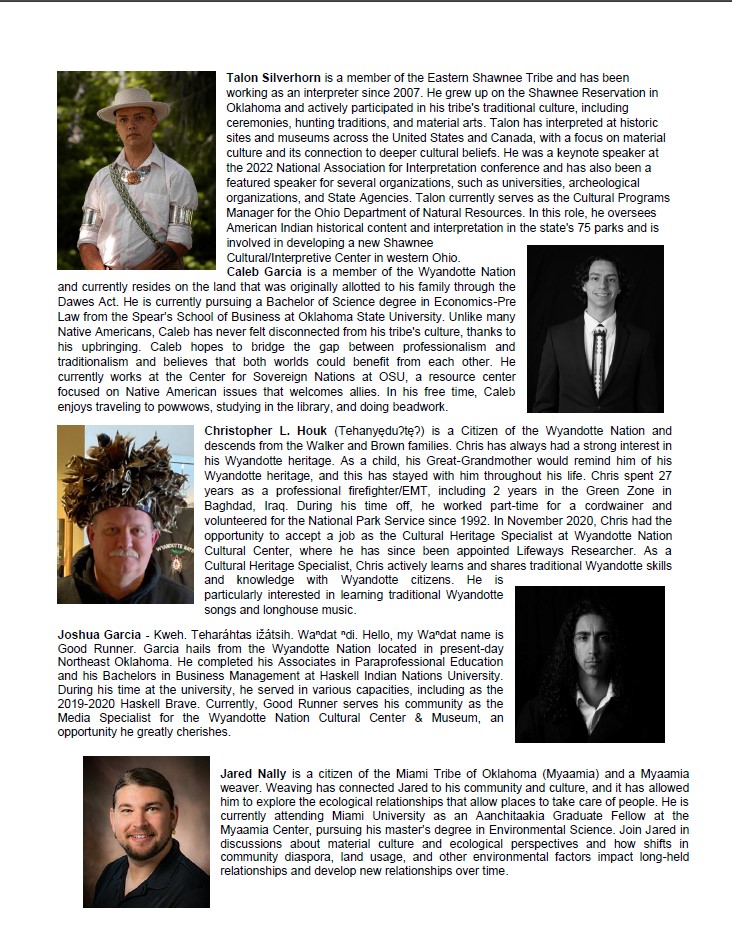 October Date TBA - St. Clair's Defeat Revisited: A New View of the Conflict
Sunday, October 22, 2023 - One-of-a-Kind Auction
Save the date! "Tis the Season to Sparkle" One of a Kind Auction
October 22, 2023. Doors open at 5:00pm. Fort Recovery Elementary/Middle School
$10.00 donation/ticket
Sponsored by Fort Recovery Historical Society and Project Recovery