An Ohio History Connection site, operated by the Fort Recovery Historical Society
Visit traveling exhibit "St. Clair's Defeat Revisited: A New View of the Conflict" from November 4 through January 7. See the Events page for more details.
Fort Recovery is the site of two remarkable Northwest Indian War battles: the 1791 victory of nine American Indian tribes, led by Mihšihkinaahkwa (Little Turtle, Miami) and Weyapiersenwah (Blue Jacket, Shawnee) over General Arthur St. Clair's forces; and the 1794 victory of General Anthony Wayne's army over a larger alliance of American Indian tribes. These events were pivotal in the relationships between the Native people defending their homelands and invading American soldiers and settlers, setting the stage for the 1795 Treaty of Greenville, after which American Indians relinquished most of their land holdings in Ohio. They also set the course for determination of land ownership in contemporary Ohio and the 1830 Indian Removal Act, forcibly removing American Indians from their Ohio homelands.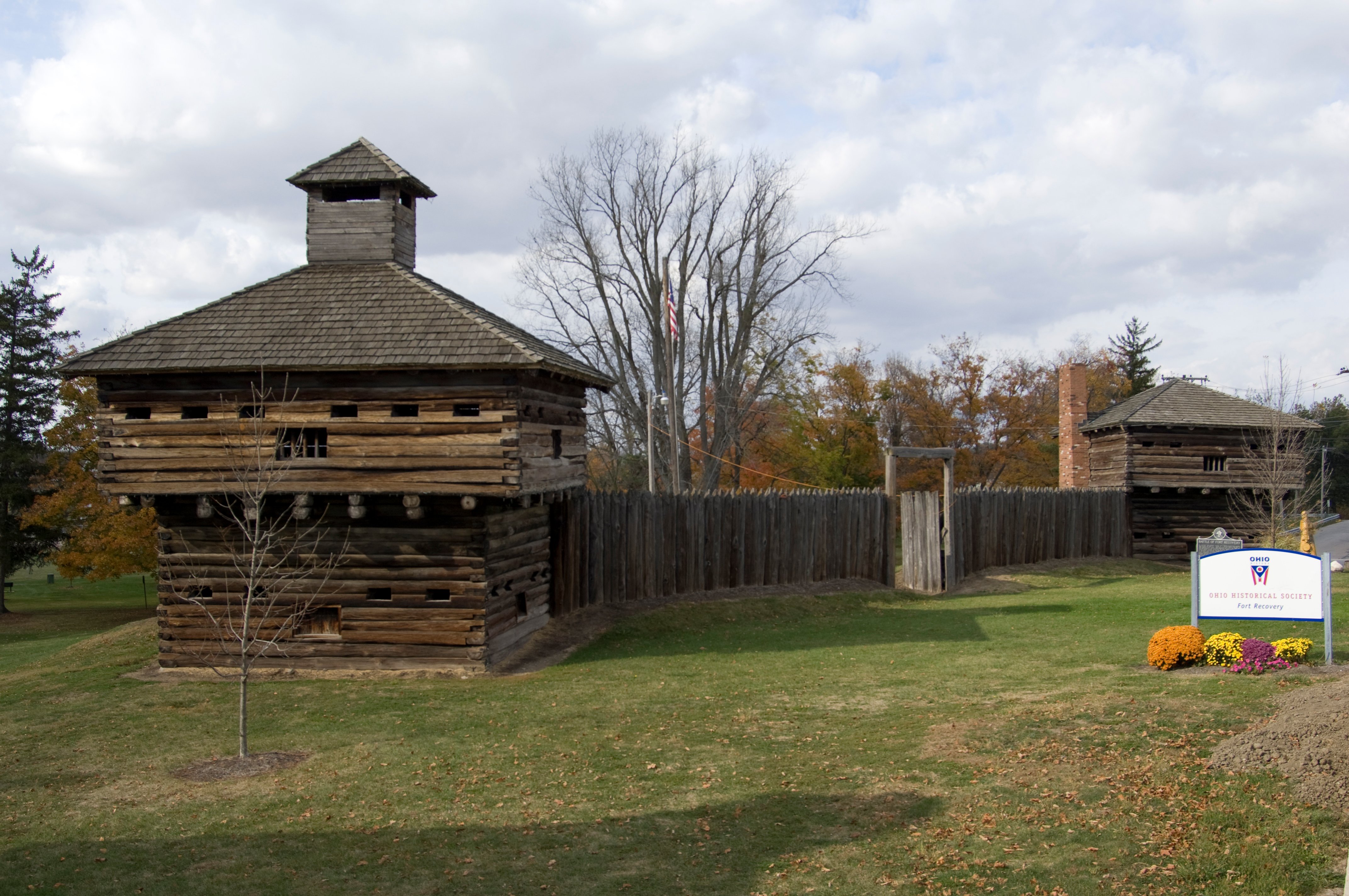 VISIT THE MUSEUM
Fort Recovery Museum
Explore exhibits featuring artifacts of the two battles, see portraits of key American and American Indian leaders of the 1790s, examine excerpts from an 18th-century Shawnee dictionary assembled at the request of George Washington, and visit two reconstructed 18th-century blockhouses. Nearby, visit the Fort Recovery Monument, a 101-foot limestone obelisk commemorating the two important battles that took place more than 200 years ago at the site of the present-day village of Fort Recovery: the St. Clair's Defeat and the Battle of Fort Recovery.
Photography Credit: David R. Barker, Ohio Historical Society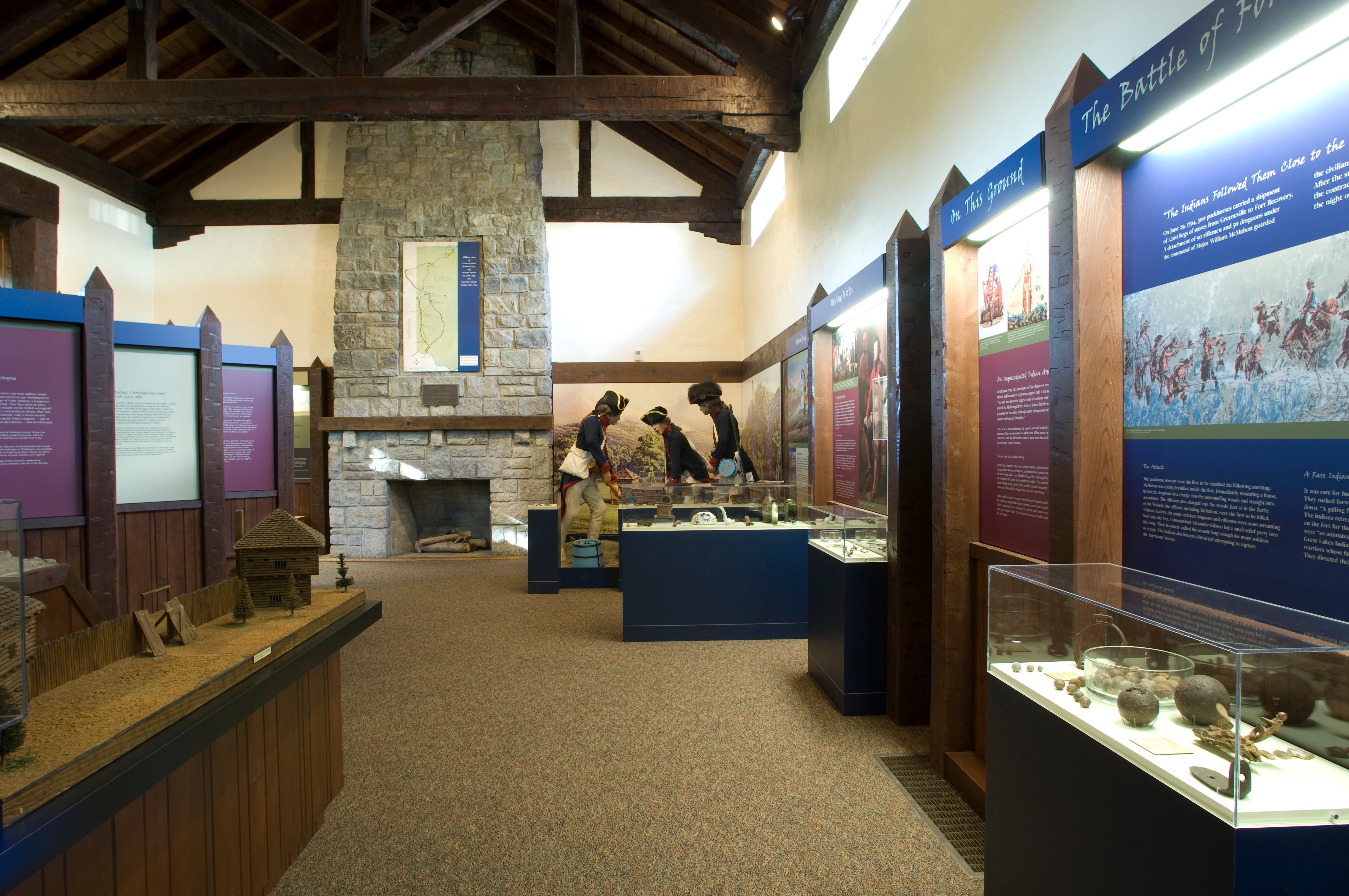 Explore the battlefield
St. Clair's Defeat and the Battle of Fort Recovery
Take a walking tour of the battlefield through the village of Fort Recovery, guided by 15 wayside exhibits. The 1.5 mile loop starts and ends at the Museum, and includes key points of the battles and passes by local points of interest.
You can also take the walking tour virtually.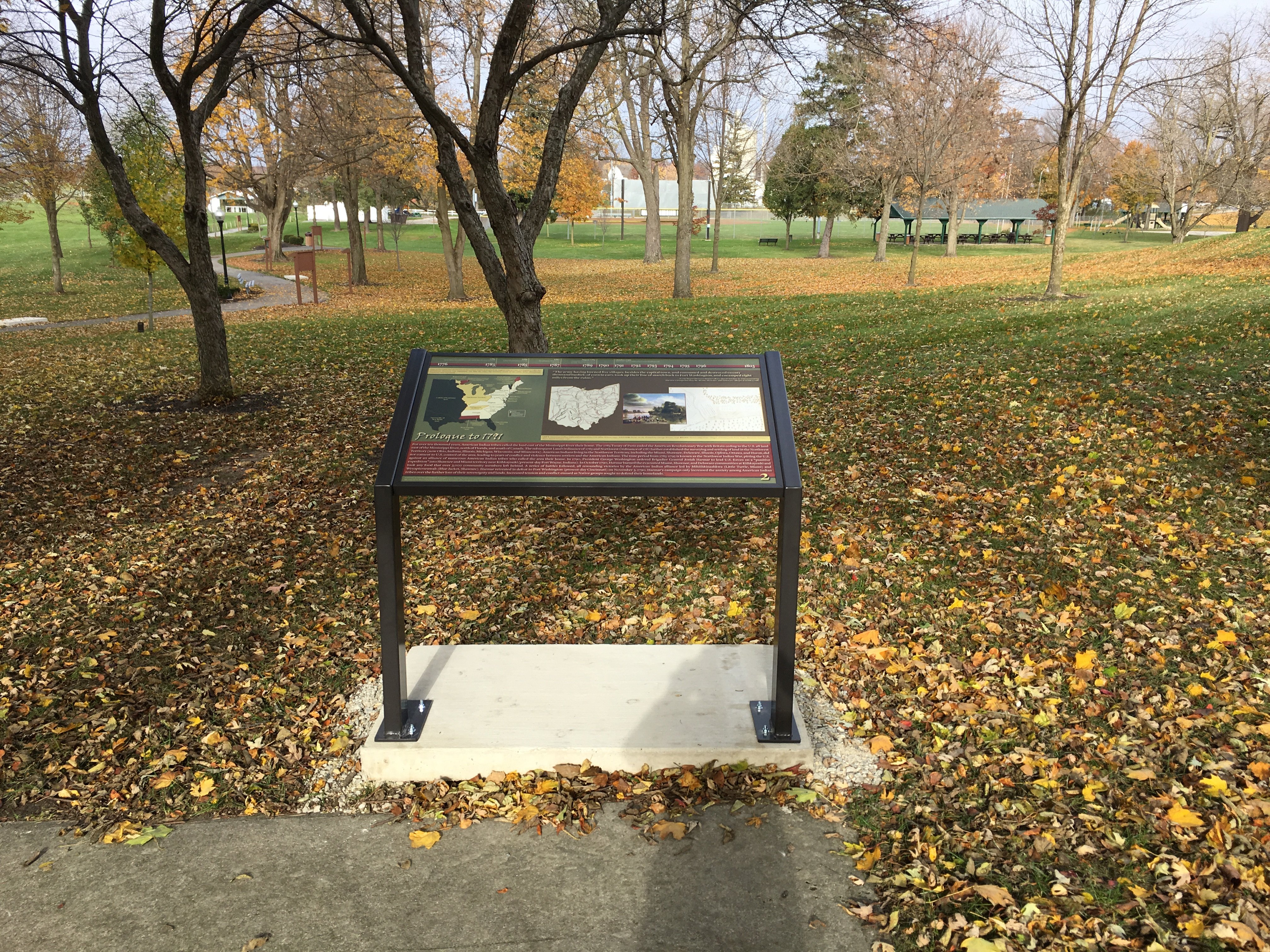 See the Monument
Fort Recovery Monument
In 1908, President William Howard Taft signed a bill that allowed for the building of a monument in Fort Recovery. The obelisk stands at 101', 4" tall. It weighs approximately 800 tons and cost $23,700 to build. Underneath the base of the monument are the remains of some those killed in St. Clair's Defeat and the Battle of Fort Recovery. The Monument is located two blocks east of the Museum.